The OGCA has established a mentoring program in conjunction with our Careers Department. The program matches Old Collegians with a mentor from the College community. We find these relationships are often easier to build and more successful due to the shared background and values learned during their school days.

Finding a mentor can be a gamechanger for your personal and professional development. It enables you to ask questions about a trusted person's career pathway and life experiences, and most importantly, seek advice for your own progression and future plans. Developing this type of relationship can be very inspiring as the trust and openness of a mentor relationship provides a platform to test ideas and explore things from a new perspective.

To make the most of this program please register via your LinkedIn account and fill in as much information as you can. Also include a professional looking photograph with your profile. The more information you provide the better your chances of securing the right mentor.

OGCA Mentoring can be accessed by registering on our OGCA Alumni Platform TGC Connect.
The Advantages of Mentoring - Rob Vickers-Willis (OGC 1977)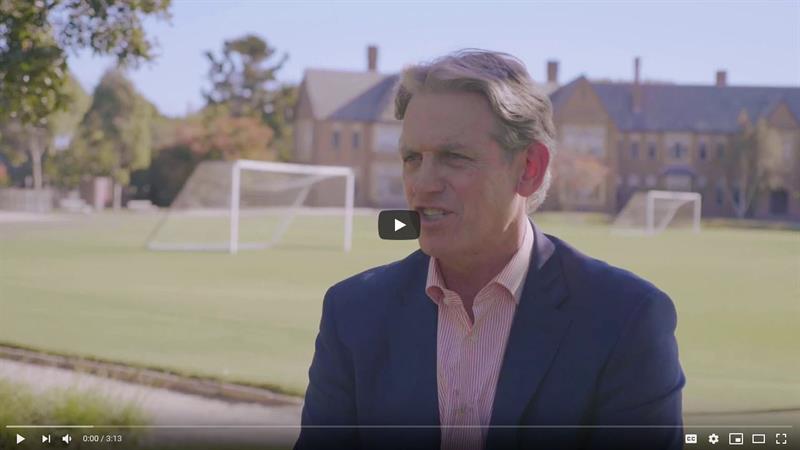 Next Steps: There are 2 ways to target a potential mentor.

1. Self-directed approach

You can make contact with our alumni directly from the platform by clicking on the FIND A MENTOR button and then in the right hand column under FILTER BY go down to WORK EXPERIENCE and from the drop down window click on INDUSTRY to tick the occupations you are interested in. This generates a list of alumni who have offered to help as a mentor. You can then click into their profile to find an appropriate match and click on REQUEST MENTORING to establish contact.
Here's a video to help!
2. Contact the alumni office
Email Mike Howell or call on 03 5226 3191
We can have a chat to find out what you are looking for in terms of objectives and what you hope to achieve. We then do some background research to find the best match for you. Mostly we use mentors from our alumni community, but we also seek expertise from our current and past parents as well as our business network.

Before you start on this process please see our information sheets below for both mentors and mentees as it provides a good framework to make the most of your mentoring/networking opportunities.
Mentor and Mentee Handbook

A Guide for Mentors and Mentees
There is never a better opportunity than now to fast track your future.
"Anyone considering joining the mentor program, I would highly encourage you to do so, but approach the program and its members with a great deal of respect and ensure you are willing to challenge yourself and your way of thinking." Nick Morwood (OGC 2014) - Mentee

"I reached out and was impressed by the response of three interested alumni mentors. Connecting to these lovely mentors was a fantastic experience with many benefits. I received great advice, new perspectives and resources which helped me with my job applications." Annabelle Shannon (OGC 2013) - Mentee
"I had a wonderful conversation with my mentor the other evening. She provided me with an invaluable perspective on the differences between working in a commercial firm vs as an in-house lawyer as well as the other career options that are available to commercial litigators. She will also be an invaluable mentor when it comes to picking an area of litigation to specialise in early next year." Shani Horii-Watson (OGC 2014) - Mentee