It is a pleasure to welcome you to The Geelong College, whether you are a former student or a family visiting for the first time.
The College is a special place and has played a role in the development of thousands of students and their families since 1861. We aim to inspire students to learn how to learn, to flourish, be innovative and aspire to futures that harness their many skills and abilities. But it is not just the students who are learning, staff and parents seek challenges and development here at the College.
Our students learn to be respectful and courageous, as they develop their academic, emotional, physical, social and spiritual potential and prepare to be positive contributors to society through a broad range of learning experiences. The Reggio Emilia approach to education in the Junior School is a thread in our Vision for Learning for all students from Early Learning to Year 12. Consequently, a truly liberal education that values experiences across Performing and Creative Arts, Science, Humanities, learning outdoors, sports and a wide range of co-curricular activities is a feature of College.
We believe passionately in coeducation. The world is actively inclusive and diverse, just like College. Ours is a place where children thrive - girls and boys together in learning, living, growing, working collaboratively, exchanging ideas and learning from each other to develop a greater understanding of self and others. Through this our students have a strong sense of belonging.
The College is associated with the Uniting Church. We seek to prepare young men and women to be leaders in their communities, who are able to connect the Christian faith, their personal spirituality and their planned contribution to our world. While we are a Christian school, we value freedom and choice by respecting the rights of all people to live by other faith traditions. We engage in conversations as we learn together to accept the individual beliefs of others which shape their convictions and commitments.
This prospectus is a glimpse of the richness and diversity of the learning experiences at College and of the outstanding levels of success in all areas of our students. I warmly invite you to come and visit us, to meet our staff and students and to experience College for yourself.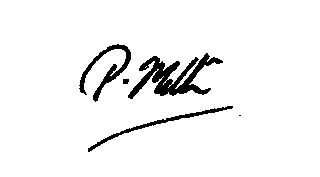 Dr Peter Miller, Principal of The Geelong College